MedILS
An ambitious scientific renaissance project on the Croatian coast
MedILS is 'an investment in surprise' that was conceived by its founders Professors Miroslav Radman and Marija Alacevic as an international 'renaissance' project, inspired by scientific culture of the most productive private institutes such as Rockefeller and Cold Spring Harbor. Laboratory. It is an independent, private but non-profit, international institution set up as a courageous scientific and societal experiment intended for training new generations of multidisciplinary scientists, and to do research only on truly innovative projects inspired by societal needs.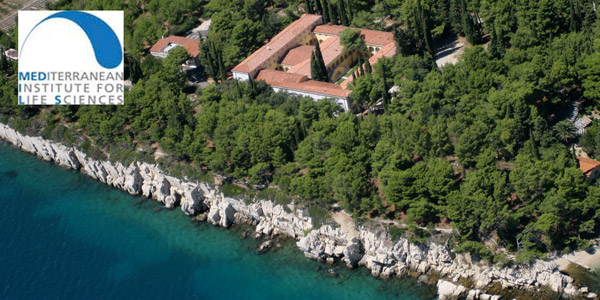 The mission of MedILS is to become an international scientific space dedicated to original high risk interdisciplinary and educational research aimed at generating innovative research projects where academic and applied, theory and experiment, intermingle. MedILS is intended to be a hub for scientific educational excel- lence in, and for, Croatia but also for the South East European region - a kind of around-the-year open European scientific club offering analyses of, and solutions to, the burning problems of human society. For that purpose, it is attractively situated in one of the most beautiful spots on the Croatian Adriatic coast, a shielded residential resort area donated by the Croatian Government. The building's surface of circa 4,000m2 houses laboratory space for up to 120 persons, lecture and seminar rooms, a computer room, a library, sports facilities, a kitchen and restaurant, and 24 two-bed rooms.
Upon the initiative of the Prime Minister, Dr Ivo Sanander, in 2007, 28 Croatian corporate donors provide yearly about €1m for the basic running costs of the institute. Two years earlier, Microsoft gathered local HP, Dell, Cisco, BCC and others as our first donors of IT facilities. The MedILS project is based on the analysis of the scientific structure and culture of research institutions where unpredictable breakthroughs (surprises) became frequent events for very long time periods (The Rockefeller Institute/University, Cold Spring Harbor Laboratory, MRC Laboratory in Cambridge, Basel Institute of Immunology, etc). The lesson learned is simple: talents, knowledge, means and - academic freedom (with minimal organisational structure and efficient non-invasive administration). MedILS aims at embracing a method for setting in motion a process of producing discoveries rather than to concentrate on one, however impor- tant, project. Education - training for innovative interdisciplinary research - is a key mission of MedILS: growing a new breed of young interdisciplinary scientists. But training at MedILS is also the prime time for the other key mission - creating new projects, in real-time, and with scientific novices coached and animated by senior scientists.
Research towards healthy longevity and new food and energy supplies
After the initial process involving six MedILSresearch groups (see Public Service Review: European Union 16 and 18), we have matured a central project unique to MedILS - 'the robustness of life' - aimed at producing original discoveries in the areas of extension of healthy life, food production and bioconversion of energy. The tightly interconnected projects are:
Biology of robustness - search for the molecular basis of resilience in diverse robust organisms (Deinococcus radiodurans, rotifers, tardigrades and an immortal medusa), including human stem and tumour cells;
Biogerontometry - a quantitative measure of real biological age of each individual, ie. his/her life expectancy, by the quantification of proteome oxidation;
Biology of human destiny - a biological 'profiling' allowing for an individualised preventive medicine. We have discovered that different versions of the same polymorphic human protein show at least 10- fold difference in the susceptibility to oxidative damage (carbonylation). Thus, a novel method of quantification of oxidative damage to each human protein could determine, at young age, the predispositions to diseases emerging at advanced age, ie.predict the cause and approximate time of death (the destiny);
Gerontotherapy is aimed at fighting the 'destiny' - everybody's heredi- tary predisposition to disease - by applying proteome-protective antioxidants. Destiny cannot be changed, because it is encrypted in DNA, but it could be delayed, resulting in extension of healthy life;
Symbiosis engineering is a protected new biotechnology for engineering novel exo and endo- symbiotic associations, generating extensive phenotypic changes to the host by natural or engineered bacterial or plastid symbionts without alteration of the host genome. First application is the creation of a symbiotic association photosynthesis-fermentation for direct bioconversion of sunlight energy into bioethanol;
The International Centre for Advanced Science and Technology (ICAST) is the latest addition to MedILS in the areas of theoretical chemistry and metal nanoparticles.
MedILS's group leaders include Professors D Krainc (Neurodegeneration), K Zahradka (Robust bacteria), F Taddei (Genetics of death in yeast), Dr A Krisko, M Radman (Proteome oxidation) and V Bonac c ˇi´-Koutecký (ICAST). MedILS is scientifically and institutionally connected to Harvard Medical School (Boston), Ruder Boškovic Institute (Zagreb), University of Paris 5, Inserm and CNRS (France) and Humboldt University (Berlin).
For efficacy, the governance of MedILS is simple. Administration is minimal and exclusively in service of scientists. The Board of Trustees meets once a year, the Administrative Board once in two months. The work of MedILS is evaluated and steered by the highly prestigious international Scientific Advisory Board (S.A.B.). Their instructions are transmitted to MedILS' Science Committee, who puts into practice the advice from S.A.B. The administration and accountance is under the responsibility of a Managing Director, who works closely with the Scientific Director. Much of the organisation work for workshops and summer schools is carried out by the young scientific staff, helped by the Secretariat.
To lay foundations of some new and truly original human endeavours, a safe, or optimal, distance from the establishments has a certain advantage. A reason for Split is that this particular Mediterranean region is geographically, climatically and culturally quite exceptional, and is a rich source of creative young talents. Geopolitically, this institute should become the centre of scientific excellence for the Mediterranean and South East European regions. To bring world class science, work style and ethics into this region offers the opportunity for top scientific training without the unavoidable expatriation of young future star scientists.
Image of life and work at MedILS
The natural beauty and the existing buildings at MedILS (Villa Dalmatia, still called 'Tito's villa') provide a large natural campus of a beauty that can rarely be equalled anywhere in the world. Yet, there is an international airport nearby, only 30 minutes by car. Students, instructors and professors can all be lodged on the campus such that they can mix and talk during meals, as well as do sports and relax on a breathtaking secluded beach.
Science, art and society at MedILS
Artist ateliers are planned for the future. Regular European summer schools for science journalists have already started as a priority of MedILS. MedILS atria appear as if designed for concerts. Science is like a tree, which grows only while nurtured by society. Where are the new discoveries and innovations supposed to come from, before they can be applied? Only from free academic research carried out by talented individuals, funded with 'no strings attached'. This kind ofresearch was always the source of true innovation and discovery, from which flows the river of knowledge ready to be applied in industrial practice. "X-rays were not discovered by doctors trying to look inside the live human body" (Jean Perrin). A happy marriage of the two cultures - corporate and scientific - whose clash has castrated the original scholarly research, would benefit both. The creative representatives of the two cultures are invited to MedILS to play the matchmakers for the benefit of our civilisation.
=================================================================
=================================================================
Mechanisms of neurodegeneration
Accumulation and aggregation of disease-causing proteins is a hallmark of several neurodegenerative disorders such as Parkinson's, Alzheimer's and Huntington's disease. One of the main goals of research in neurodegenerative disorders has been to improve clearance of accumulated proteins. This project is focusing on using molecular and genomic approaches to identify common mechanisms that lead to neurodegeneration. Strategies are developed in order to selectively activate cellular degradation machinery to improve clearance of mutant proteins and identify novel therapeutic targets for the treatment of neurodegenerative disorders.
Although necessary for life, oxygen metabolism also produces reactive oxygen species (ROS) which are highly toxic to cells. In multicellular organisms the intracellular ROS seem to increase with time exhibiting higher levels in senescent cells but very low levels in younger cells.
This is most likely due to increased production of oxidants as mitochondrial and lysosomal functions decay but also due to progressive decline of antioxidant defences as well as the weakening of various repair mechanisms. Production of potent oxidants is also mediated by redox-active metals, of which iron is the most abundant. Iron is required for normal cellular function but may also catalyze formation of oxidants that can damage cellular macromolecules. Normally, cellular iron homeostasis is well balanced to maintain cellular requirements while minimizing participation in pro-oxidative Fenton chemistry. However, superoxide radical and hydrogen peroxide leakage from dysfunctional mitochondria can disrupt iron homeostasis by increasing labile iron thus promoting further oxidative stress. The oxidant-mediated changes in iron homeostasis may therefore initiate a cycle of molecular events that can ultimately result in cellular or tissue injury.
CNS has a large potential oxidative capacity due to the high levels of oxygen consumption. The ability of neurons to withstand oxidative stress is however limited due to high content of easily oxidizable polyunsaturated fatty acids and catecholamines as well as relatively low levels of antioxidants such as glutathione, vitamin E and antioxidant enzymes. In addition, CNS contains non-replicating cells which, once damaged, may be deemed permanently dysfunctional and led to apoptosis.
Due to its high metabolic rate and reduced regenerative abilities compared to other organs, human brain is considered to be particularly susceptible to oxidative stress. Indeed, postmortem brain tissues from patients with Parkinson's disease (PD), Alzheimer's disease (AD) and Amytotrophic Lateral Sclerosis (ALS), clearly display evidence of increased levels of ROS in affected brain regions but is hard to speculate, however, whether these levels are a cause or merely a consequence of neuronal cell death.
It is still unclear whether oxidative stress is the initiating event associated with neurodegeneration in PD, AD and ALS but the growing body of evidence is supporting its involvement in the propagation of cellular injuries which incrementally contribute to distinct neuropathologies observed in these various conditions.
At MedILS, our research is primarily focusing on detection and characterization of oxidative modifications of proteins derived from human PD fibroblasts. Results of our work will help to further elucidate the mechanisms of neuropathology in Parkinson's disease and potentially identify novel biomarkers specific for asymptomatic stage of the disease

____________________________________________________________________________
Interdisciplinary Center for Advanced Science and Technology
Based on decision of University in Split on the April 20th 2010 Interdisciplinary Center for Advanced Science and Technology (ICAST) was founded, created on initiative of prof.dr.sc. Vlasta Bonačić- Koutecky. MedILS is incoporated in ICAST center work and projects, and all activities and research are occurring on MedILS institute.
Based on decision of University in Split on the April 20th 2010 Interdisciplinary Center for Advanced Science and Technology (ICAST) was founded, created on initiative of prof.dr.sc. Vlasta Bonačić- Koutecky. MedILS is incoporated in ICAST center work and projects, and all activities and research are occurring on MedILS institute.
Multi-institutional initiative in nanobiology, material science, life science and environment with focus on modelling, computational science and simulations embedded in European and Croatian network of experimental laboratories.
Research directions and interdisciplinary doctoral study:
- Nanoparticle-Biomolecule hybrid systems for development of Biosensors
- Unifying concepts in biological and materials aging
- Nanostructures for design of new materials
- Design of selective peptide antibiotics
- Research in environmental protection and renewable energy resources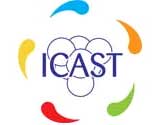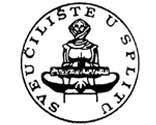 Founding members:
Prof. Vlasta Bonačić-Koutecký, PhD, Humboldt University Berlin, Germany and University of Split, Croatia.
Prof. Roko Andričević, PhD, Vice-Rector for Science and International Relations, University of Split, Croatia.
Prof. Miroslav Radman, PhD, University Paris-Descartes Medical School, Paris, France, and Mediterranean Institute for Life Sciences, Split, Croatia.
__________________________________________________________________________________
The primary objective of the biophysics programme is to nurture independent creative scientists that can easily transfer their skills and research attention from physical sciences to life sciences and the other way around. The PhD program in Biophysics in Split offers a possibility of completing a doctoral degree in a number of most advanced areas of biophysics ranging from structural bioinformatics to medical physics and to computational biophysics of macromolecules.
As a foundation for advanced research in one of several tens of participating laboratories, the program offers a diverse array of mandatory and elective courses taught by a large number of Croatian and international lecturers who are all also active researchers. Conceived in a very flexible fashion, the program is open to students with different undergraduate degrees (from physics, chemistry and molecular biology to medicine and others).
A PhD degree in biophysics represents a powerful foundation for an independent scientific research career in an academic setting. However, in today's modern environment, a PhD degree in an interdisciplinary field such as biophysics is also an excellent starting point for a successful and creative career in industry, in biotechnology or in governmental steering organisations.
Host Institution:
University of Split, Faculty of Science (PMFST), Split: PhD research subjects PMFST
Participating institutions:
Ruđer Bošković Institute (IRB), Zagreb: PhD research subjects IRB
Mediterranean Institute for Life Sciences (MedILS), Split: PhD research subjects MedILS
University of Split, Medical School (MEFST), Split: PhD research subjects MEFST
Institute of Physics (IF), Zagreb: PhD research subjects IF
Adjoint Center of excellence:
Interdiciplinary Center for Advanced Science and Technology (ICAST), Split: PhD research subjects ICAST